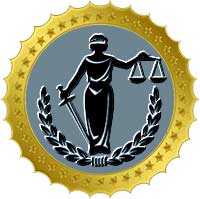 The Tulsa attorneys at Fifth Street Tulsa Law Firm solve legal problems for individuals who need legal representation in Tulsa County courts, or in any District or Municipal court in Northeast Oklahoma.
Fifth Street Tulsa Law Firm's  skilled legal practitioners provide clients informed, timely consultation prior to filing or responding to a legal action. In pending legal matters, Fifth Street  Law Firm provides zealous, effective representation from discovery and pre-trial phases through trial and, if necessary, through the appeals process.
When Time Matters, Know Your Options
To help you get started on the way to obtaining effective legal counsel, Fifth Street Tulsa Law Firm provides free initial consultations where legal questions can be addressed and options considered. An initial consultation with a Tulsa attorney also provides a way for you to determine if our firm provides the kind of representation you need.
An attorney can best represent a client in an environment of mutual trust. A trusting attorney-client relationship often involves more than the attorney telling a client what to do. When you're addressing a legal matter, you probably want a skilled attorney's recommendation toward the best option, but you may also want to know what other options may be available. We provide the kind of answers you need to make an informed decision about your best legal strategy.
In many legal matters, tension emerges between going to trial and negotiating a settlement.  To be certain the course you take best suits your needs, you need to know the risks and advantages of each course of action. That's why the attorneys at Fifth Street Tulsa Law Firm consistently provide informed, forward-thinking analysis as a legal matter proceeds. For a free, confidential consultation, call (918) 932-2777.

Now is the Time To Take Action
Of the many missteps people often make in the legal system, among the most common is failing to act until it's too late to launch an effective response. A late filing can shoot down the most ingenious legal move, and a missed deadline can deprive a person of the most basic legal rights. Two simple reasons result in many missed legal opportunities: Lawyers didn't act soon enough, and people involved in a legal matter failed to retain a lawyer in time to get the job done.
There are myriad reasons people wait to get legal advice and retain legal counsel.  The reasons make sense at the time, but in retrospect, many people who've ended up on the losing end of a court battle often wish they had taken action sooner.
Personalized Service, Strong Legal Allies
Conveniently located in downtown Tulsa near the Tulsa County District Court, Fifth Street Law Firm has the resources it takes to keep up with complex cases. When something changes that can affect the outcome of your case, our office keeps you up to date.
We provide comfortable, private conference rooms where we can work through details of your case. When the legal issues are complex, we consult a network of skilled associates to avoid getting blindsided by unforeseen legal maneuvers.
Free Consultation: Tulsa, Oklahoma Attorney
Don't wait until it's too late to gain the advantage of initiative in your legal matter. For a free consultation in matters involving criminal defense, family law or personal injury call Fifth Street Law Firm today. Our office also provides consultation and representation in estate planning, probate, bankruptcy and immigration matters.
For a free, private consultation, call Fifth Street Law Firm's Tulsa attorney at (918) 932-2777. If you prefer e-mail correspondence, please send your question or inquiry using the form at the right side of this page.
 Call now: (918) 932-2777