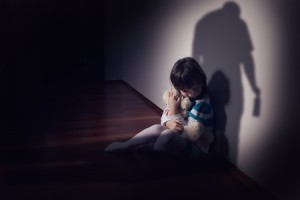 Caregivers in Oklahoma have an affirmative duty to protect the children in their charge and when they fail, all too often a child is injured. Statutes against child abuse in Tulsa OK are meant to protect children from harm.
Oklahoma treats both the abuser and the enabler equally under the law. That means that you can be held accountable for child abuse in Tulsa OK if you enabled someone else to hurt a child.
Laws Against Child Abuse in Tulsa OK
Oklahoma law prohibits the physical abuse, neglect, exploitation, and sexual abuse of children. This is a broad definition and it encompasses all physical and sexual abuse, neglect, and exploitation. (Okla. Stat. tit. 21 § 843.5.)
Under the law anyone who willingly and maliciously abuses, harms, injures, tortures, or maims a child under the age of 18 can be convicted of child abuse, and sentenced to life in prison.
You can also be convicted of child abuse in Tulsa OK if you, as a parent or caretaker, permit a child to be abused in any way by another. The term "permitting" is a term of art. It can be done actively, such as in the active procurement of a child that you know will be abused by another.
But it can also be done passively. This is often the case in situations where one parent is abusing a child and the other parent turns a blind eye to the abuse either to protect themselves or to avoid breaking up the family home.
If the parent or caretaker knows, or has reason to know, that he or she is putting a child's welfare at risk, the caretaker may be found guilty of child abuse even if the caretaker never actually injured the child. (Okla. Stat. tit. 21 § 843.5)
The Line Between Punishment and Abuse
Child abuse does not include the ordinary punishment of children in Oklahoma. Thus, spanking, switching, and paddling are all allowed. (Okla. Stat. tit. 10A § 1-1-105)
So where is the line between ordinary punishment and child abuse? Unfortunately, child abuse happens when parents cross that line.
"Abuse" means harming or threatening to harm or failing to protect from harm, the health, safety, or welfare of a child by a person who is responsible for that child's health, safety, or welfare. This can include purposeful physical or mental injury, sexual abuse, and/or sexual exploitation.
Thus, spanking a child on the buttocks with an open hand once or twice and leaving no mark might be in line with "ordinary discipline" measures. But if you use an instrument like a belt, your fists, hit on the back or legs, or leave marks, you may be convicted of child abuse in Tulsa OK.
Certainly, when a child is injured as a result of the punishment, it is likely that you have crossed the line from punishment to abuse.
Likewise, if your baby shows signs of shaken baby syndrome, you may be in trouble with the law. Being a new parent can be extremely stressful and babies are extremely vulnerable to being shaken.
Free Consultation: Tulsa Criminal Defense Attorney
If you or someone you know is accused of child abuse in Tulsa OK, please contact a Tulsa criminal defense attorney to discuss your available legal options.
Consult with an experienced Tulsa attorney today, by calling 918-756-9600 .
If you prefer, you can use the box in the upper right-hand corner of this page to send a question or brief message.