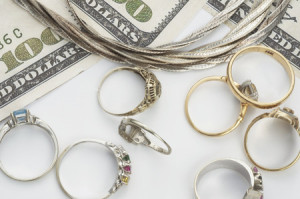 Pawnshops can really help when financial troubles hit. But they can also be a haven for stolen goods.
Most jurisdictions, including Oklahoma, have taken steps to protect the consumer. A false declaration of ownership charge is a serious matter in Tulsa, Oklahoma.
What is False Declaration of Ownership?
In Oklahoma, before a pawnshop dealer may take an object  for sale or loan funds against it, the dealer must obtain a written declaration of ownership from the seller/pledgor regarding the property.
The seller/pledgor is required to truthfully state how long he or she has owned the property described in the transaction and is also required to provide identifying information. (Okla. Stat. tit. 59 § 1515) Both of these pieces of information become part of the transaction whether that transaction is a sale or a pawn ticket.
Lying, making a false declaration of ownership, or providing false identifying information is against the law, and is a felony in Oklahoma.
Possible Defenses
Mistake and lack of knowledge are sometimes pleaded as defenses to this crime. The property could have been stolen by another person, sold to you under false pretenses, and then discovered to have been stolen when you take it to the pawn shop.
An experienced Tulsa criminal defense attorney can help you understand the possible defenses open to you if you are facing false declaration of ownership charges.
Penalties
Depending on the severity of the situation, if convicted, you could be incarcerated for one to five years and fined up to $500. (Okla. Stat. tit. 59 § 1512)
In addition to being charged for false declaration of ownership in Tulsa, you could also be charged with using  false identification for the purpose of committing or aiding in the commission of a felony in any commercial or financial transaction. (Okla. Stat. tit. 21 § 1550.41) This is also a felony, but with stiffer penalties – up to seven years of incarceration and as much as $10,000 in fines.
Free Consultation: Tulsa Criminal Defense Attorney
If you or someone you know is accused of making a false declaration of ownership in Oklahoma, please contact a Tulsa criminal defense attorney to discuss your available legal options.
Consult with an experienced Tulsa attorney today, by calling 918-756-9600 .
If you prefer, you can use the box in the upper right-hand corner of this page to send a question or brief message.