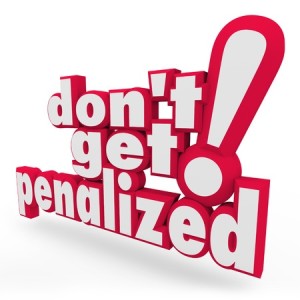 When we are involved in an accident in Tulsa, we instinctively react in certain ways. We hit the brakes, pull over to the side of the road, make sure that everyone in the car is okay, and look at the license plate of the other car involved.
We expect to see the license plate in its usual front and rear locations on the other car involved. This is why improper display of license plate Oklahoma is a crime.
Tulsa License Plate Display Requirements
Oklahoma law requires that have your license plate clearly visible at all times, and that it be located in the place it is expected and required to be. During traffic accidents, or a hit and run, we may have just seconds to glance at the license plate before a car speeds away.
If a license plate is on top of your dashboard inside your vehicle or if the plate number is obscured in some way, it may be impossible to see the license plate properly and easily. If this is the case with your car, remedy the situation as soon as possible.
License Plates Must Be Clearly Visible
Oklahoma law dictates that for most vehicles in the state of Oklahoma, the license plate must be securely attached and displayed on the rear of the vehicle.
Oklahoma does not require license plates on the front of most vehicles with the exception of trucks and tractors. Truck-tractor license plates must be securely attached and displayed on the front of the vehicle. (Okla. Stat. tit.47 § 1113)
It is also required that the license plate be clearly visible at all times. It may not be covered or obscured in any way. This is to ensure that the plate can be clearly and easily read at all times. (Okla. Stat. tit.47 § 1113)
Legal Requirements When Purchasing a New Vehicle
When you buy a new vehicle at a dealership, it doesn't have a license plate on it.
If you buy a vehicle in Oklahoma, the car dealer is required to place a temporary license plate of similar size to the permanent Oklahoma license plate but of a weatherproof plastic upon the vehicle in the same location as the permanent license plate is to be placed. This must happen before you leave the dealership lot.
You then have 30 days to get the vehicle licensed and registered. (Okla. Stat. tit.47 § 1137.3)
What To Do If Your License Plate is Lost or Stolen
If you lose a license plate or if it is stolen, you must file a Tulsa police report as soon as you can. A replacement can be obtained by filing an affidavit with the appropriate agency. (Okla. Stat. tit.47 § 1114)
Penalties for Improper Display of License Plate Oklahoma
Initial penalties for improper display of license plate Oklahoma are fairly minor.
However, if you do not have license plate that is visible with current registration decals affixed, the police may seize your car 90 days after the expiration of the annual registration and may keep the car in storage until you can show proof of current license and registration and that all fees have been paid, including the fees for towing and storage of the car. This can get expensive quickly.
Also, if you fail to show proof of correction and pay all fees, your car may be sold. (Okla. Stat. tit.47 § 1115.1)
Free Consultation: Tulsa Criminal Defense Attorney
The Tulsa lawyers at the Seventh Street Law Firm are proud to offer our clients the very best in criminal defense representation at reasonable rates.
For a free consultation in matters requiring criminal defense in Tulsa, call Seventh Street Law Firm today at 918-932-2777.
If you prefer e-mail correspondence, please send the Tulsa lawyer your question or inquiry using the form at the right side of this page.