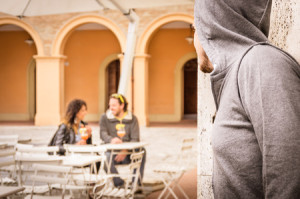 A protective order Tulsa is most often issued in cases of domestic abuse or other stalking or violent behavior. They are meant to protect the victim from harm.
A protective order in Oklahoma will be issued any time a judge feels that a person is likely to engage in violent, harassing, or stalking behavior toward a victim based on their past history. (Okla. Stat. tit. 22 §§ 60.1, 60.2)
What Does a Protective Order Tulsa Prohibit?
A protective order may have several components. It can contain provisions regarding:
Contact: By far, the most common provision found in a protective order is an order preventing contact. No contact means no contact of any kind. No calling, texting, emailing, or approaching the victim in any location. You may not stalk the victim on social media. Nor may a person enlist the help of friends or family to make the contact on his or her behalf. (Okla. Stat. tit. 22 § 60)
Stay Away: Another frequent provision in a protective order Tulsa is a "stay away" provision. This usually prohibits a person from coming within a specified distance of the victim's work and residence. If you come within the proscribed distance, you will be in violation of the protective order, even if you did not know the victim would be there.
Move Out: If the victim and perpetrator live together, the judge may order the perpetrator to move out within a particular period of time. This must be done without making further contact with the victim.
Firearms: As part of a protective order Tulsa, a judge may order that all firearms be surrendered, or may prohibit the perpetrator from purchasing a firearm.
Accidental contact happens from time to time. You both happen to work, live, or shop in the same area of town. Thus, you can unintentionally violate a protective order.
If this happens, it is important that you leave the premises immediately. Do not attempt to explain your presence to the victim.
Penalties
A protective order establishes a clear boundary of acceptable and prohibited behavior. Violations, especially repeated violations, are treated harshly in Oklahoma.
Violating a protective order is a misdemeanor crime, and is punishable by up to a year in the county jail and/or a fine of up to $1,000 for the first offense.
Subsequent violations become felony offenses. A subsequent violation is punishable by one to three years in prison in addition to a fine of $2,000 to $10,000.
Violating a protective order Tulsa is much more serious if you cause the victim any physical injury. (Okla. Stat. tit. 22 § 60.6) You may spend up to a year in jail and pay a fine up to $5,000 for a first offense.
A subsequent violation resulting in injury is a felony offense. A conviction means up to five years in prison and a fine up to $10,000.
Finally, none of these sentences are eligible for probation, deferred sentencing, or suspended sentencing. That means more time behind bars.
Free Consultation: Tulsa Criminal Defense Attorney
If you or someone you know is accused of violating a protective order Tulsa in Oklahoma, please contact a Tulsa criminal defense attorney to discuss your available legal options.
Consult with an experienced Tulsa attorney today, by calling 918-756-9600 .
If you prefer, you can use the box in the upper right-hand corner of this page to send a question or brief message.