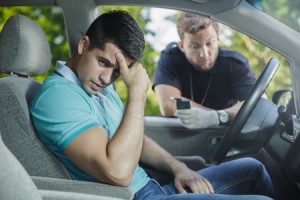 Our cars provide us with the mobility needed to get to work, to school, and to the store. We often take the privilege of driving in Oklahoma for granted, until it is taken away.
But if you have a suspended drivers license Tulsa OK, you should take it seriously. If you get caught driving on a suspended license, the penalties can be harsh.
Having a Suspended Drivers License Tulsa OK
Licenses are suspended for a reason. Driving under the influence is one of the most common reasons for a license suspension in Oklahoma. It can be a mandatory penalty.
Oklahoma is what is known as an implied consent state. That means that you are deemed to have given consent to a breath or urine test if you are pulled over in the state. By driving, you have implicitly given consent.
A refusal to take the test will result in an automatic suspension of your license for a period from 180 days to three years, regardless of whether you have ingested any intoxicating substances. That can be a very long time without the right to drive.
Oklahoma uses a point system for traffic violations. If you accumulate 10 or more points within five years, your license will be automatically suspended.
It takes time for points to fall off your record. Moving violations will incur points. Minimize your moving violations in Tulsa, and you can minimize the points on your license.
Leaving the scene of an accident will also result in an automatic suspension. A conviction of any drug offense will also result in a suspended drivers license Tulsa OK.
Finally, if your car was used in the commission of a felony, manslaughter, or negligent homicide, or if you are caught stealing gasoline from a pump, your driver's license will be suspended. (Okla. Stat. tit. 47, § 6-205)
Penalties For Driving on a Suspended License
People with a suspended drivers license Tulsa OK tend to drive regardless of the suspension. Here is why that may not be such a good idea.
Driving on a suspended license in Oklahoma means that you could be convicted of a misdemeanor crime, and your penalty will escalate each time you are pulled over.
A first conviction fine could be from $100 to $500. For a second conviction, the penalty increases to between $200 and $750. On subsequent convictions, the fine increases again—to between $300 and $1,000. In addition, the court may sentence you to up to a year in jail. (Okla. Stat. tit. 47, § 6-303)
If the suspension was due to a DUI and you are caught driving, the penalties are even higher—$500 to $1,000 for a first offense, $1,000 to $2,000 for a second offense, and between $2,000 and $5,000 for any subsequent offense. Also, the court may sentence you to jail for up to a year upon your third or subsequent conviction. (Okla. Stat. tit. 47, § 6-303)
Finally, if you continue to drive on a suspended license, the court may extend the period of the suspension.
Driving on a suspended license in Tulsa is never a good idea. If you drive, you will get caught.
Reinstating Your License
License suspensions come with their own protocols for reinstatement. These protocols must be followed for a reinstatement. Sometimes, the court will require that to take a driver's education class or a substance awareness class in addition to waiting out the suspension.
An experienced Tulsa criminal defense attorney can help you understand what your limitations and requirements are. He may help you get your license reinstated or may be able to have the court order a limited use suspension. This may allow you to get to and from work for example.
Free Consultation: Tulsa Criminal Defense Attorney
We here at the Seventh Street Law Firm are proud to offer our clients the very best in criminal defense representation at reasonable rates.
For a free consultation in matters requiring criminal defense in Tulsa, call Seventh Street Law Firm today at 918-932-2777.
If you prefer e-mail correspondence, please send your question or inquiry using the form at the right side of this page.